To Visit
What's Special about Transport Infrastructure WEEK ?
About
The latest facilities and services at" stations" and" airports" will be on display!
The latest" bus vehicle technologies" and" bus operating systems" will be on display!
We will be hosting seminars related to" the renewal of stations and airports" and" bus safety evaluations"!
Admission fee of JPY 3,000 becomes FREE.
Visitor Online Pre-registration
Targeted Visitors
Target
Development & Design Engineers & Specialists, Manufacturing Engineers and Procurement Experts, Academic Researchers
Automobile/Vehicle Equipment
Semiconductor/Semiconductor Manufacturing Equipment
Logistics / Transportation Equipment
Aircraft / Spacecraft Equipment
FA Equipment
Display Manufacturing Equipment
Plant Equipment
Construction Machinery
Machine Tool
Display Manufacturing Equipment
Medical & Welfare Equipment
Precision Mechanical Equipment
Robot
Electronics Equipment
Office Application/Equipment
PC & Mobile
Home Appliance/ AV Equipment
Computer / Computer Peripherals
Game/Amusement Equipment
Access to Makuhari Messe
Access
Information to the Venue, Makuhari Messe is here.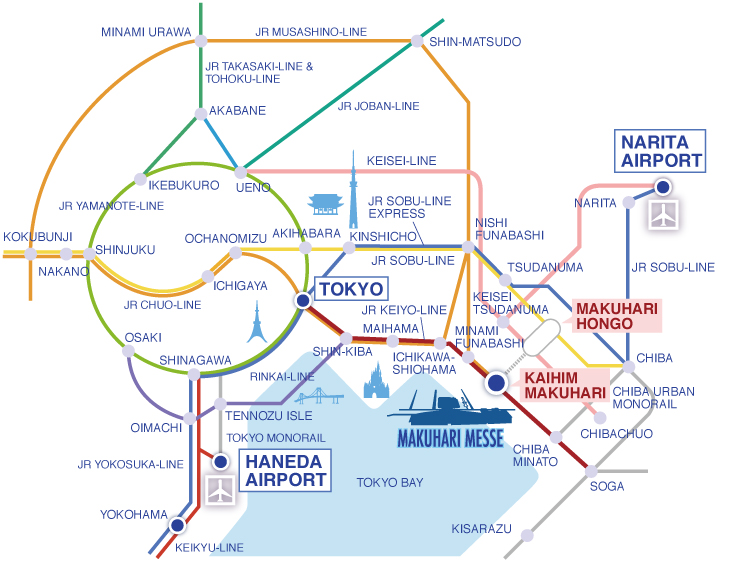 Car Parking
Parking
Please click here to get information on car parking described in the Makuhari Messe's website.
PAGE TOP