FOODEX FROZEN
FROZEN FOODS HAVE HIGH POTENTIAL
IN THE JAPANESE MARKET
Frozen foods are gaining attention in Japanese Market as a solution to significant
social issues such as changes in lifestyle, the increase in single-person households,
the growing demand for preservative-free foods due to increased health
consciousness, addressing food waste, and tackling labor shortages.
TOPIC No.1
Due to the increase in women's participation in the workforce and higher consumption at home during the COVID-19 pandemic, the production volume of frozen foods has been steadily increasing year by year.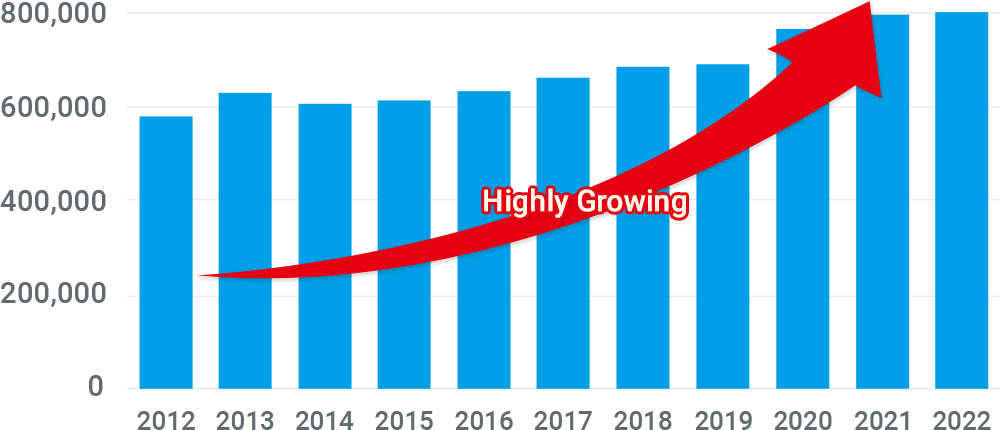 TOPIC No.2
The subsiding of the COVID-19 pandemic presents significant potential for growth in the commercial sector. As a solution to the labor shortage in Japan's food service industry, there is growing attention on the potential of frozen foods.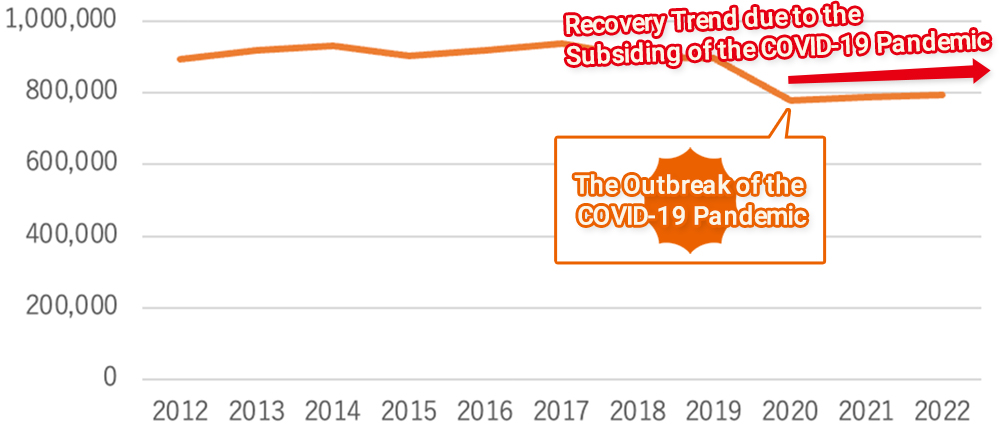 TOPIC No.3
Japan's self-sufficiency rate for food is very low at 38%, even among advanced countries, and relies heavily on imports for many food products. Frozen foods are no exception, and their import volume has significantly increased over the past 10 years.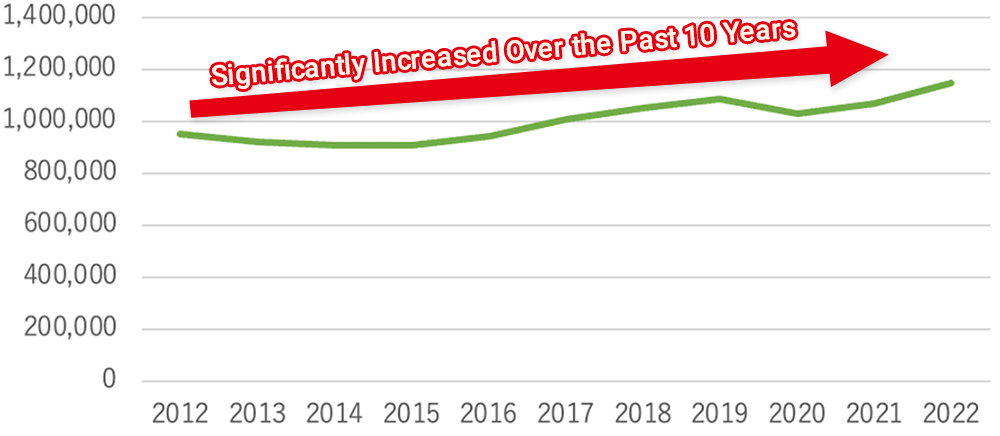 Exhibit Profile
Anything related to frozen food is acceptable.
FROZEN Fruits
FROZEN Ready Meals
FROZEN Ready Meals
FROZEN Sweets
FROZEN Vegetables
FROZEN Bakery
FROZEN Seafood
FROZEN Meats
FROZEN Machines
Applications of Exhibiting are now being accepted!
Book your stand on FOODEX FROZEN