About Station & Airport Terminal Expo
About Station & Airport Terminal Expo
About
What kind of exhibition is the "Station & Airport Terminal Expo"?

This expo features the latest equipment, systems, and services that aim to improve convenience and service at the train stations and airports used as the main ports of entry for domestic and overseas guests.

Where can I find the list of exhibitors and products of "Station & Airport Terminal Expo"?
Outline of the Event
Outline
Exhibition

Station & Airport Terminal Expo 2018
Date

April 18(Wed.) - April 20(Fri.), 2018 10:00 - 17:00
Venue
Organized by
Expected scale of exhibits

70 Companies / 100 Booths
Expected No. of visitor registrations

4,000

* 35,000 (incl. concurrent exhibitions)
Admission fee

JPY 3,000 (tax included)

* Free admission for visitors with an invitation letter, people registered in advance and students
Joint Exhibition

TECHNO-FRONTER 2018
International Drone Expo 2018
Main Exhibits / Main Visitors
Target
Main Exhibits
Facilities for Station and Airport

Station service apparatus
Automatic baggage assortment machine
Parking system
Examination for preservation system
Disaster prevention system
Sound guidance system
Platform door
Apparatus, product for the maintenance
IT system for Airport
Door
Flooring, wall materials
Baggage, freight handling system
Automatic recognition system
Security system
Radio system
Digital Signage
Picture, broadcast system
Handrail
Dust box
Restroom, washing face apparatus
Lighting equipment
Housing part
Check-in system
Air-conditioning system
Monitoring system
Communication system
Destination guidance indication system
Elevator Escalator
Raised block
Flight information system
Chair, Table
Furniture

Transportation equipment for Station and Airport

Railway technology
Forklift
Cargo work apparatus
Shuttle in the terminal
Personal mobility
Vehicle for exclusive use of the yard
Super small mobility

Services for Station and Airport

Foreigner-adaptive service
Universal design product
Restaurant & Shop
Building design
Lounge
Consulting
Engineering
Main Visitors
Railroader
Logistics workers
Airport & Airline workers
Constructors & Engineers
Facility managers
Government Officers
Floor Plan
Layout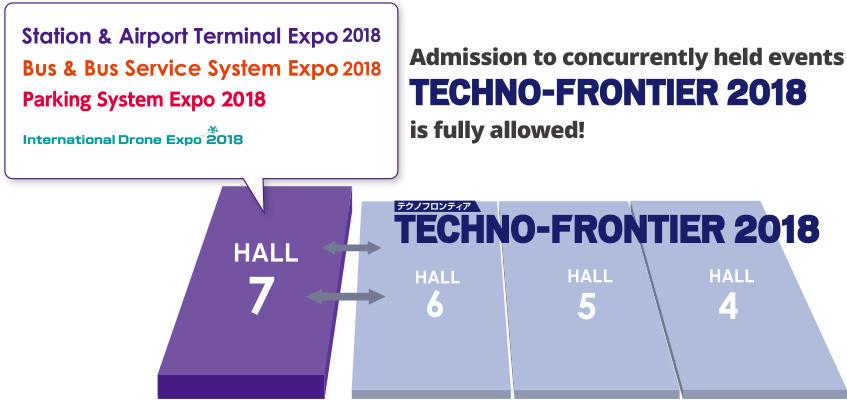 The floor plan is subject to change according to the number of exhibitors and that of their booths.
PAGE TOP