To Exhibit Booth and Exhibit Zone
(Exhibit as Individual Exibitor)
Information on exhibit booth fees and services.
Click here for application and payment methods.
Booth and Exhibit ZoneExhibit as Individual Exibitor
Exhibit as Individual Exibitor
**ATTENTION: ALL APPLICATIONS AFTER OCTOBER 12 WILL BE ON THE WAITING LIST (Categorized Zone only).**
Basic Booth Plan
Exhibit Fee
Booth Plan
JPY 540,000

Overseas Exhibitor Processing Fee (JPY4,000)
will be charged as well.

*10% consumption tax in charged additionally

1 booth:(approx. 9㎡)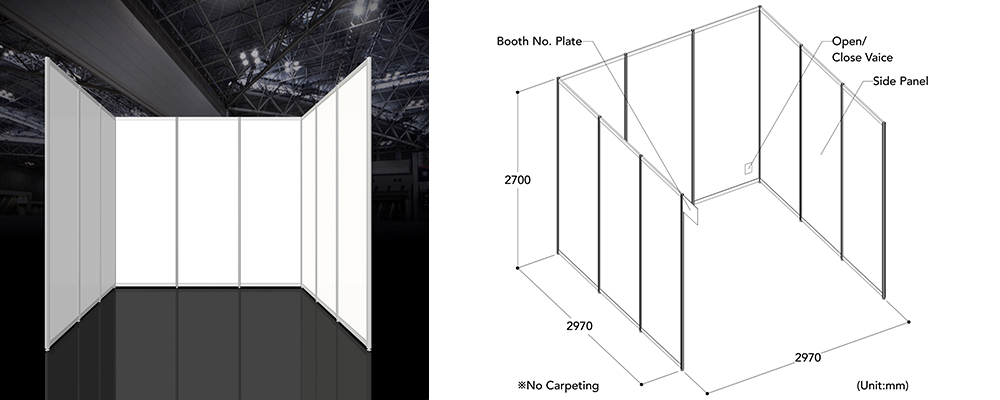 Booth Constructor: Exhibitor needs to decide.
Items include:

Floor space
Electrical wiring work for 100V / 300W
(Electric outlet is not included.)
Side and Back partitions.
Note

Exhibitor is responsible for stand construction, carpeting and equipment rentals.